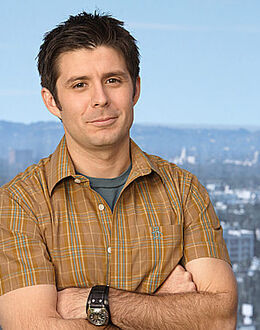 Richard Harper "Rick" Gomez
(born June 1, 1972) is an American actor and voice actor, who voices
Slips Python
and
Windsor Gorilla
. He is known for portraying T-4 George Luz, in the HBO television miniseries Band of Brothers, and as "Endless Mike" Hellstrom in the cult hit Nickelodeon TV series The Adventures of Pete and Pete. His younger brother Joshua Gomez is also an actor.
Characters
Edit
Ad blocker interference detected!
Wikia is a free-to-use site that makes money from advertising. We have a modified experience for viewers using ad blockers

Wikia is not accessible if you've made further modifications. Remove the custom ad blocker rule(s) and the page will load as expected.